Then & Now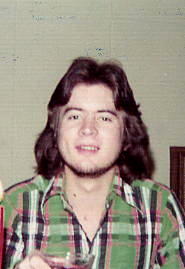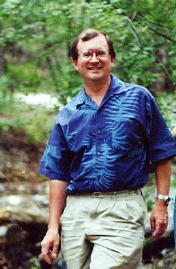 For the morbidly curious, here's a little about me.
As you can imagine, I get quite a bit of DanFan mail as a result of this site. Many of you write me and suggest all sorts of improvements, corrections, thoughts, ... as well as asking for all sorts of favors (some are even possibly legal!). While I'd love to respond to each note promptly and personally, the volume of mail as well as my day job (more on that later), keeps me from replying to everyone. Please accept my apologies in advance. I do spend a substantial amount of my spare time maintaining the site just because I have had a high regard for Dan Fogelberg, his artistry and musicianship.since at least 1976. His music (along with that of Jackson Browne and a few others) got me through a relationship roller-coaster ride back in my college days.
Since 1977, I've worked in a variety of accounting, auditing, information technology, human resources, and management positions for TXU (better known as Texas Utilities Company) in Dallas. I was born and raised in Dallas and Lancaster, Texas. I am a Certified Public Accountant (but I still use Turbo Tax for my tax returns -- go figure!) and graduated from the University of Texas at Arlington in 1977. It was there in 1976 that I first saw Dan perform on stage. It was a magical evening. Since that time, I've seen Dan too many times to remember.
Wynn Drumm
Waxahachie, Texas
PS -- please be aware that I unfortunately have no official connection with Dan or his management. I do however, have fairly frequent contact with his management and they have been extremely gracious in providing advance notice of tours, new releases and such.
Copyright © 2004 - Wynn Drumm. All rights reserved.